You know what? I'm pretty smart

I should be on the…………..

Honour Roll

Your Zuko costume's pretty good, but your scar's on the wrong side.

Tumblr-user thehiddentriforce will forever carry dishonor with them.

For everyone who completely missed it, allow me to be less subtle:

Perfection
(Source: itseasytoremember)
dont you fucking talk shit about garlic bread
i don't usually reblog memes, but

christ, if it wasn't for hetalia, i wouldn't know ANY of my closest friends now.

i owe this series my livelihood.

♥

True facts: I have made almost every single friend I have now because of Hetalia or through someone I met through Hetalia, or through someone I met through someone I met through someone I met through Hetalia.

I would not be where and who I am without this series because of the friends I've made through it. So many of them have taught me so much and I wouldn't be as outgoing (as much as I am currently) if I hadn't met any of them.

I was always interested in the world before Hetalia, but this fandom has given me more opportunities to speak to people from around the world than anywhere else. The history in it isn't the most accurate, but it sparked my interest and I've researched more about foreign countries than I EVER would have as well as delved into my heritage more.

[[ Well…I would have never met my actual -and first ever- boyfriend if I hadn't known Hetalia <3 We met in a cosplay group, me as Switzerland, him as Austria.
That's the main reason why Hetalia changed my life <3 *melts* ]] 

Ouuuuuuuuui !!!
(Source: tatir0ckz)
only like a 1% of the population can make 'your mom' jokes without crying
Tumblr Guessing Game… THIS LOOKS LIKE FUN DO IT
Can you guess from my posts what is my:

* Age

* Sex and/or Gender

* Sexual Orientation

* Race and/or Ethnicity

* Field of study and/or field of work

* Favorite TV show(s)

* Favorite book(s)

* Favorite video game(s)

* Favorite food(s)

Leave any answers in my ask and we'll see how accurate you are

LOL this is gonna be funny
My older sister is in town and I get to see her soon!
I'm so happy, I haven't seen her since I was 5.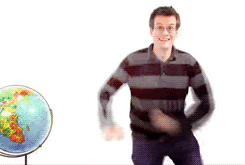 In celebration of another week where we learn nothing about the Mark of Cain!  

I told myself I'd do one of these for every episode they ignore it, but that first pic took way too long.  I signed up to do art for a fic that has a noir theme so I wanted to practice something before I get to disappoint someone else.  Also my tablet cord broke after I did the lines, so there's that.  Loosely inspired by the art in Sin City, which I have not read in far too long.

If they stall for another week, I'm tossing Cas in a dress, too.
How I deal with ignorance.

This is friggin' brilliant.
in-demigodishness-and-all-that:

I shall reblog whenever I see this….

the amount of perfection in that paragraph makes my heart happy.

I'm a Christian and I support this message.

i think i'm crying that's so perfect
(Source: saissonmargeurite)